Stanley the Bloodhound in New York
Howl!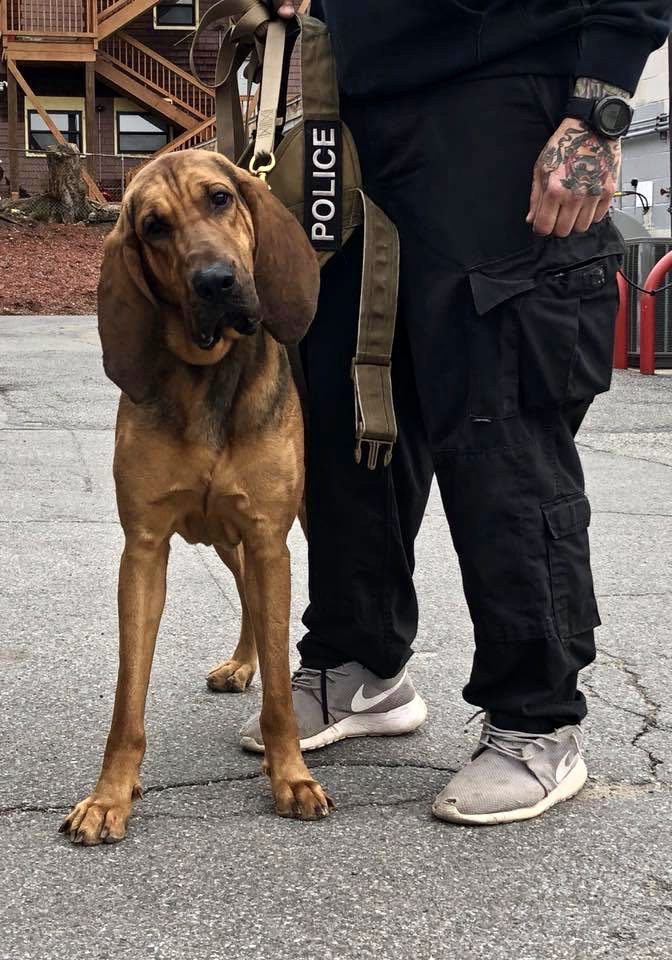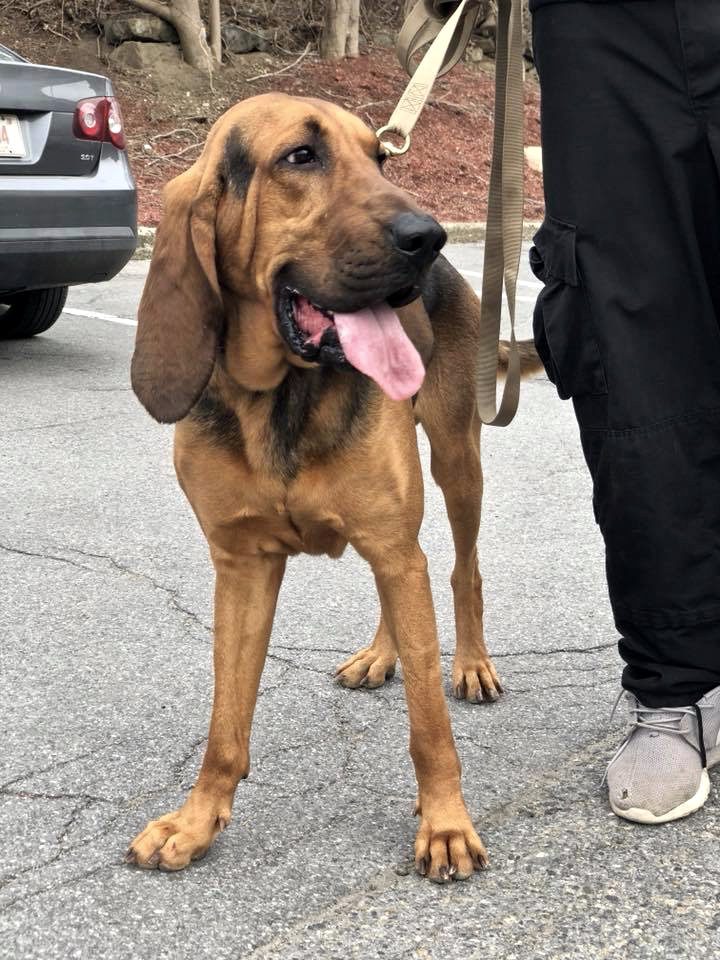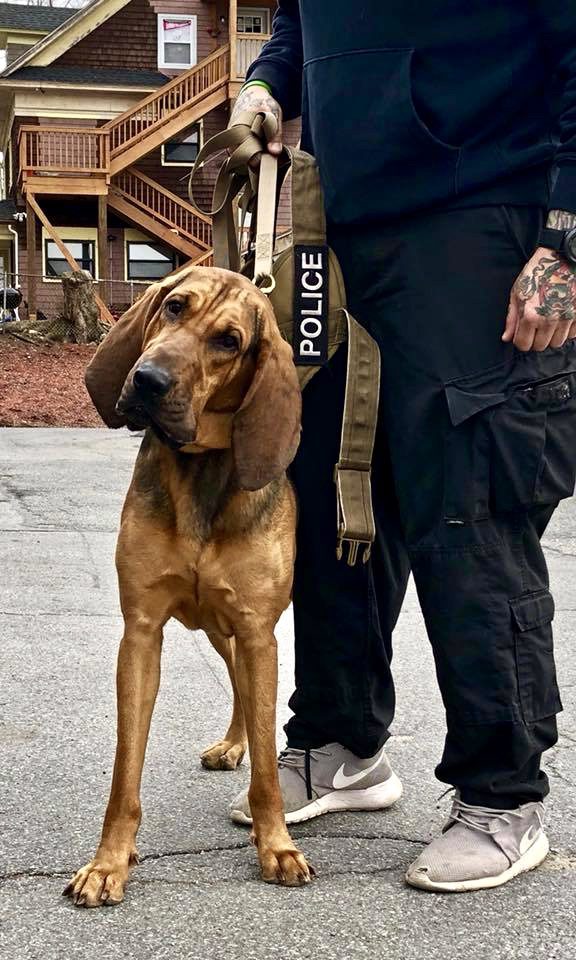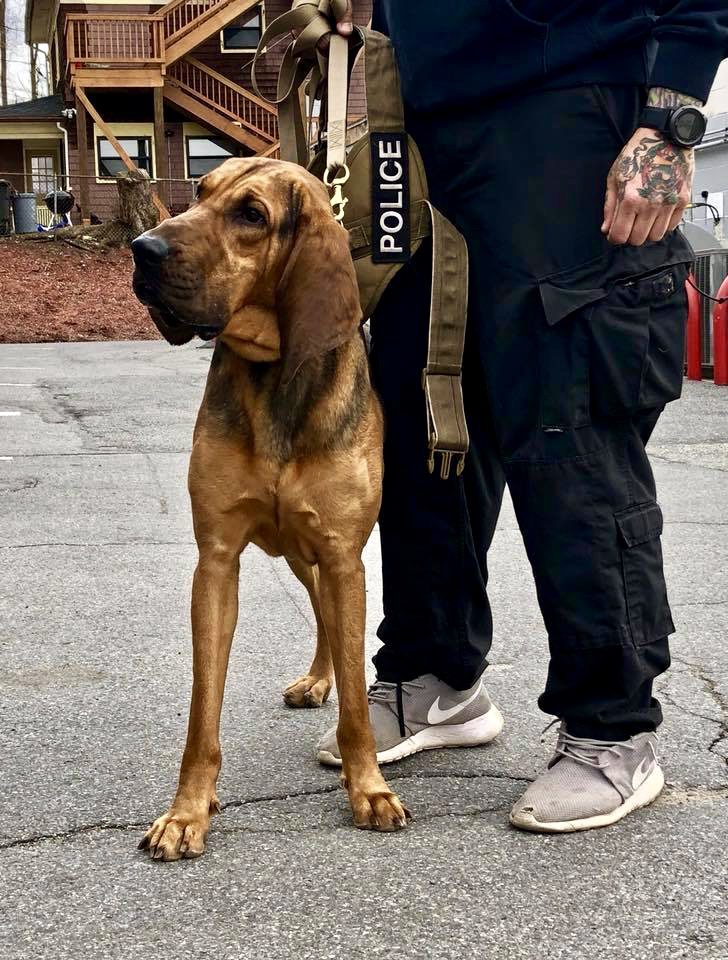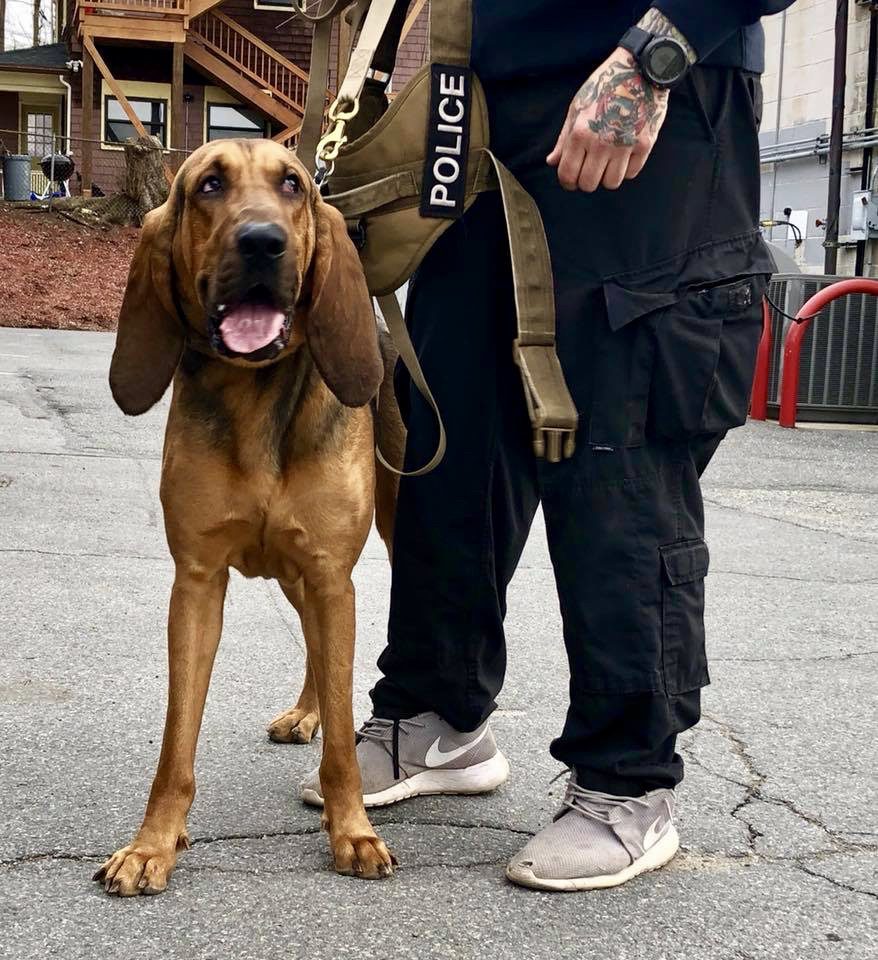 There's nothing I love more than finding magnificent dogs no matter where they are. Tonight on the way home I had the thrill of seeing a hound walking in front of my eyes with police officers. Talk about hitting the brakes hard on and have to talk to them about their dogs.
Meet Stanley the Bloodhound who is from Connecticut and was training in Brewster New York this evening. I have so much respect for the police and their canine partners. Thank you !